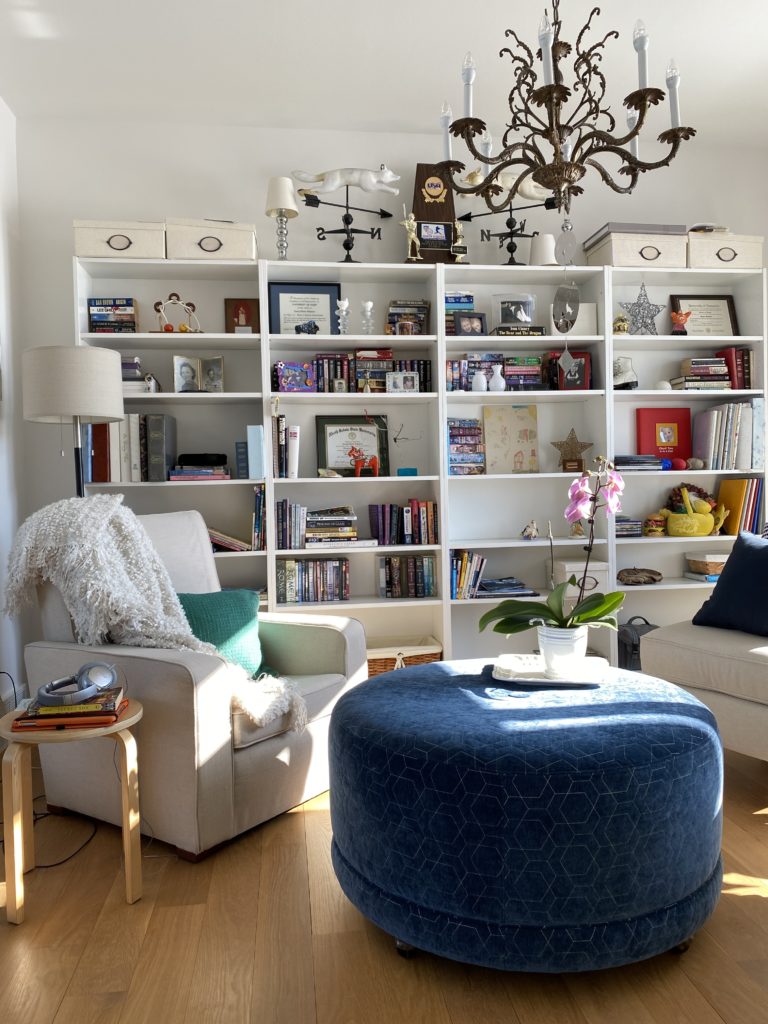 Every home needs a space that makes YOU happy.
For my husband, it is his 4 stall garage.
Women tend to place a greater emphasis on the kitchen or master bedroom. My personal happy place is the home library…comfy, pretty, and a great place to read a book or watch a video on the iPad . In all deference to my husband, he thinks the library is a waste of square footage. But that is OK with me, because he can watch a football game in the garage!
My teenage children just want a comfy space to play Xbox online or watch videos on their phones. Their happy places are the family room lounge chairs and their bedrooms.
Everyone in my house has a happy place, that is the room or area one can usually find them hanging out.