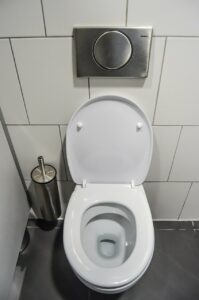 Photos may not sell your home, but they SHOULD get potential buyers interested enough to make a showing appointment.
Have you ever looked at photos of a home for sale and thought "what were they thinking when they selected that photo?" As a real estate professional, I am known to verbally gasp at photos. Out of focus photos,  "cluttered" rooms , or even simple "bad angle" shots makes me think "they could have done better than that" .
Confession time…I am the first to admit guilt of using less than ideally staged photos when the client was not motived to complete any more work to prepare the property for the photo shoot. However, I would never post a photo that was in my control: out of focus, or bathrooms with the toilet lid open! If the room is really not ready for the photographer, like a bedroom filled with moving boxes or a dark and dreary laundry room. then I probably would not publish a photo of the room
Remove ALL items from flat surfaces like tables counters and islands that were not specifically placed for staging purposes. You can replace them once the photographer leaves, IF they are used on a daily basis such as attractive countertop coffee makers
Believe me when I tell you, rooms look different in a photo than in real life. If in doubt, take two photos and pick the one that looks better : it will almost always be the one that has less "stuff" in the photograph.