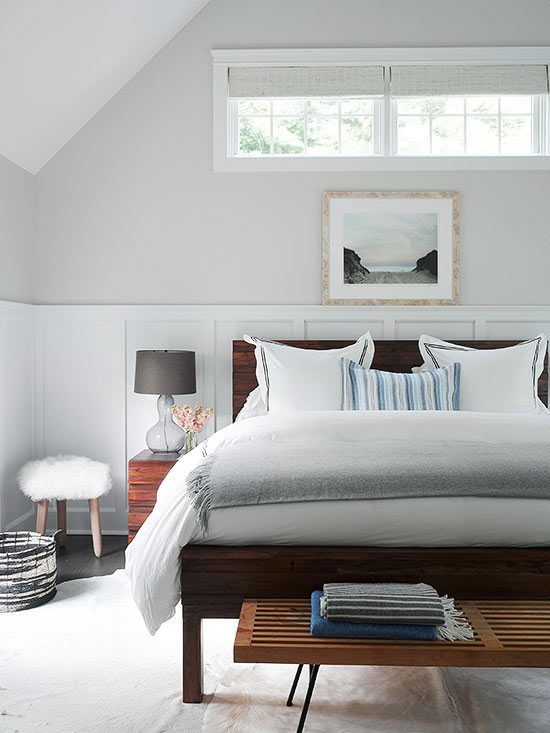 I bet you are thinking. "No…Please don't say that! I just painted my living room (with vaulted ceilings!) gray." 
No need to worry, Fargo and the Midwest are not trend leaders, so it will be several years before we will say… "I really need to get rid of this grey." So what neutral wall color is starting to trend…. white walls (with a touch of black as accent) are becoming the new go-to color and, to the surprise of designer Maria Killiam, art-gallery white is trending in 2018.
If you are selling your house this year, gray is still a great choice as the new trend is not clear in this market. However, if you plan to stay in your home for a couple of years, be thoughtful about selecting gray and stay FAR, FAR, away from gray tinted floors and furniture. Those will look dated too, but are much harder (aka affordable) to easily update.
P.S. Since gray is now considered "dated", if you are looking for a new paint color that will keep your home looking trendy for the next 10 years, think outside of the gray trend.